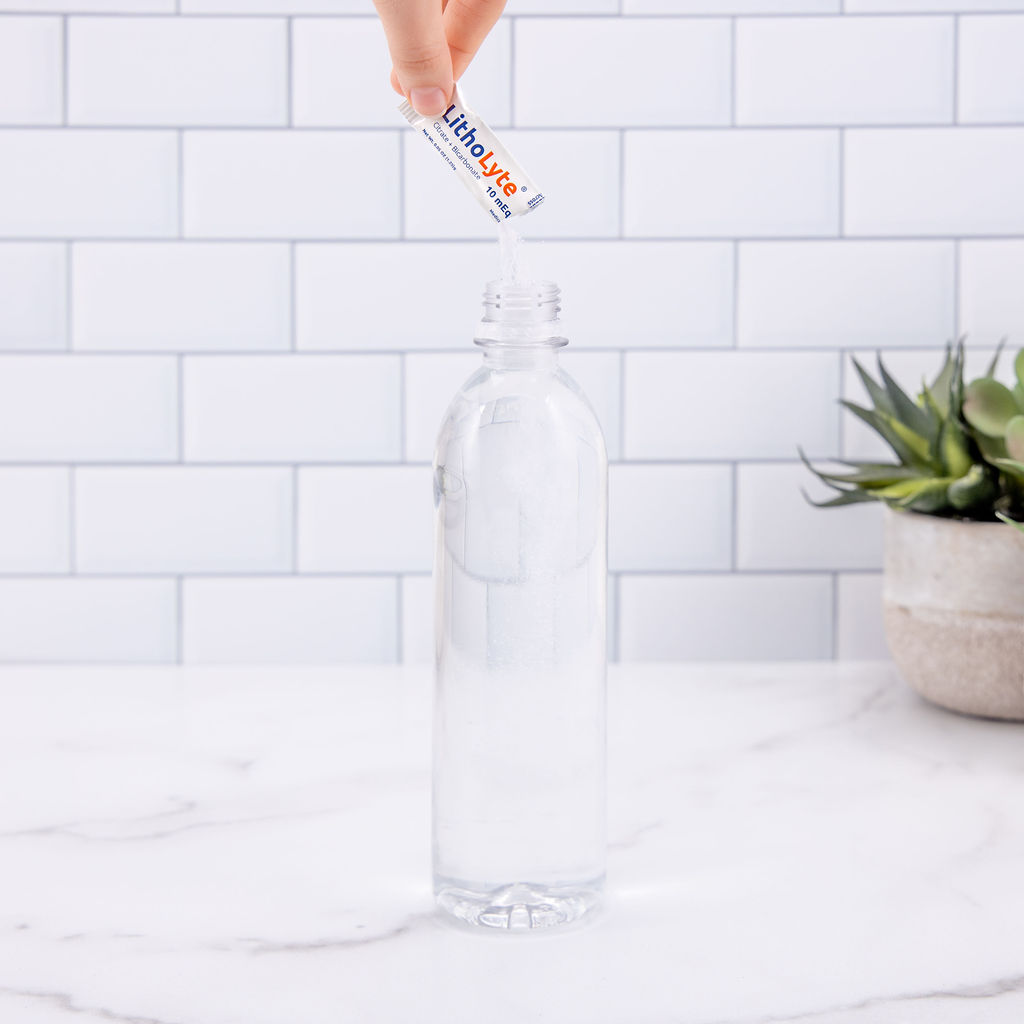 we're here for kidney health.
LithoLyte allows people to live better and fuller lives by promoting kidney health. We do that by enhancing dietary citrate – a naturally occurring substance in the body. Citrate is commonly deficient in a condition called hypocitraturia. Studies show that restoring urinary citrate to normal levels is one of the best ways to promote kidney health.
citrate enhanced nutrition
20 – 60 mEq of citrate a day are best for kidney health. One serving of any LithoLyte product has 10 mEq of citrate equivalents. mEq means milliequivalent, which is a standard measuring tool for electrolytes.
there's LithoLyte for every beverage to make this easy:

there's no other citrate like this.
We've all heard it. Lemon juice. Orange juice. The problem is you can't get enough citrate from your normal diet. How does the citrate in LithoLyte compare to other products?
This is a dietary supplement. Use under medical supervision.
*These statements have not been evaluated by the FDA. This product is not intended to diagnose, treat, cure, or prevent any disease.